1. Black Skinny Jeans
First of all, every girl should own a pair of black skinnies. They go with virtually anything, can be dressed up or down, and they are slimming.
Splurge: Rag & Bone Skinny Jeans
$185

Save: H&M Regular Skinny Jeans
$20
2. The Boyfriend Blazer
Again, this is another item that can be dressed up or down. My favorite way to pair the boyfriend blazer is with a pair of tiny jean shorts, white tank, and  boots. It's edgy but not too grungy.
Splurge: Topshop Ponte Jersey Boyfriend Blazer
$120
Save: Forever21 Classic Boyfriend Blazer
$24.80
Oooh, I must own like thirty of these. This is the dress you just throw on and go. It's breezy as hell and goes with everything. Also, the high-necklines add a special flare. *I know it's not THAT much of a different price but these are almost identical*
Splurge: Silence + Noise Mock-Neck Swing Dress
$50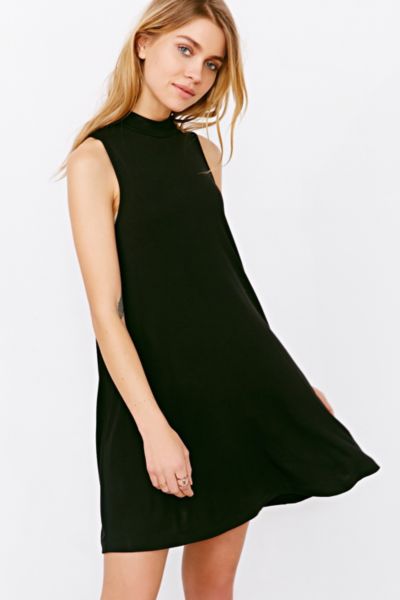 Save: ASOS Drop-Hole T-Shirt Dress
$27
Going shopping? You can wear these boots. Going to the bar? You can wear these boots. Running some mundane errands? YOU. CAN. WEAR. THESE. BOOTS.
Splurge:Ash Hurrican Western Boots
$245
Save: Aldo Lillianne Ankle Boots
$90
5. The Statement Bag
As you all know, I am attached to my Celine Luggage Tote. Like, to the point where I ask people to stand 5 ft away from me while I am wearing it. KIDDING (Not really…), anyways, the statement bag is the holy grail. This one is a bit more on the expensive side because it lasts you forever and it's an investment if you take proper care of it.
Splurge: Prada Saffiano Tote Bag
$2500
I bought the Prada Saffiano bag in baby blue and I'm obsessed with it.
Save: Marc by Marc Jacobs Hobo Bag
$428