That awkward moment when you return to your boyfriend's relatives house after shopping in a sex store for two hours and they want to know what's in the bags.
Of course, I had concealed my naughty items in a brown paper bag to avoid any weirdness but I still froze. I mumbled that I bought some black dresses and that was about it. Which is half true. Feeling a bit down, I had gone out and spent $400 on random stuff.
And that's when I realized that I'm deprived of prime retail.
Newbury Street is like Rodeo Drive meets Pleasantville and has an affair with Soho. The Victorian-style brick buildings and tree lined streets are to die for. I feel like I'm on a movie set because it's so perfect. I didn't have much time so instead of popping into each and every boutique, I stuck with the ones I'm used to.
Since, I didn't get to dive into the smaller, kitschy ones, there will probably be a part two coming to this in the near future. Regardless, I had a lovely time.
1. Zara
I popped into this Zara with low expectations due to the bad reviews on Yelp. Every time I see a Zara, I have to go in since they removed the store from our local Garden's Mall (REST IN PEACE).
I was greeted with that signature musky scent as I strolled into the building. I breathed a sigh of relief seeing that it wasn't too busy. This was also quite shocking too because it's Saturday. I milled about and checked out their Women's line and their laid-back TRF collection. I picked up some things as I cruised through two levels of Euro-inspired fashion.
My heart sank when I arrived at the Dressing Rooms. Why, oh why, must they have only ONE fitting room open on a Saturday afternoon?! This was when I gave the items my "should I or shouldn't I" evaluation.
I finally settled on a single black, off-the-shoulder dress that I have yet to try on. It's so beautiful but it's also that cotton fabric where when it stretches, it stays stretched.
This fabric = Having to overuse the dryer.
Still, I had to buy it at a steal of $20. Let's hope it looks good.
BUT WHERE THE FUCK WAS THIS DRESS?
2. Forever21
YAAAAAS.
Just like any other girl, I have a serious love-hate relationship with Forever. Sometimes, it's just too much and you want to shoot yourself after listening to 300 Taylor Swift songs.
But, sometimes, you will find a marvelous dress or shirt and want to scream from the mountain tops that it's somehow only $15 yet it looks like $80 from Madewell. The amount of joy I get from having a snooty rich person ask who makes my Forever21 garment is ridiculous.
This Forever is 4 stories of greatness. They were killing it with their "Not So Basic" line which was on ever single floor. Usually, I have to go to one floor to find the clean-lined and chic black on black stuff BUT NOT THIS TIME. The cherry on top? Not that many people!
Suck it, every Forever21 store in Manhattan!
3. American Apparel
Image from Yelp. Forgot to take a photo of it.
I wasn't as pleased with this store. It's very small and the staff is that "I drink PBR and wear mom jeans and don't shave my armpits cause I'm a feminist and I'm on my way to a Mumford & Sons concert" type. Still, I had to get the peter pan collared dress that I've been coveting for a year now.
You can do virtually anything if you wear a collar. Just my two cents.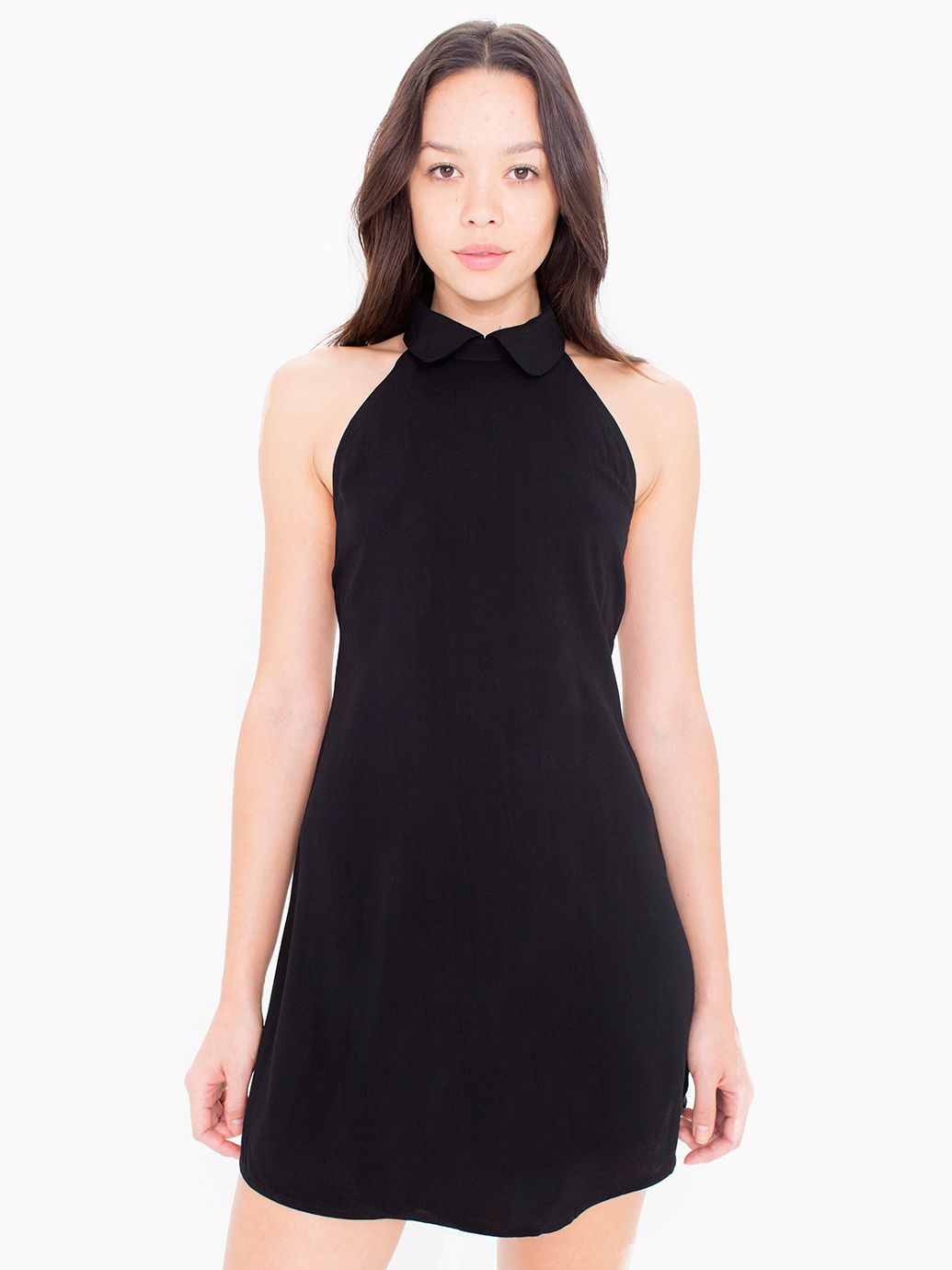 4. Brandy Melville
Probably the biggest one I've seen after the one in Santa Monica. It's your typical Brandy store with the light wood and plain walls. Sometimes I wish they would change their look up a bit more. I didn't spend too much time in there because it's all the same stuff I can buy online and I will know how it fits automatically.
Ironic because it's "One-Size-Fits-All" but it seems to work with my body quite well.
5. Saks Fifth Avenue
Eh. I bought some things from the Nars makeup counter and found a dope Rosser Riddle shirt for Brandon but my experience was "meh". I guess it probably has something to do with my loyalty to the Saks on Worth Avenue in Palm Beach.
Finalllllly,
6. Condomworld
I went in expecting it to be a weird little shop that sells every flavor of condoms possible but it wasn't. It's a normal sized shop with two hipster sales women and a nice array of items needed for sexy time. There was a couple in the shop that couldn't control their giggles and left shortly afterwards.
One of the sales associates, probably thinking I was a weird 16-year-old girl, approached me and asked if I needed help with anything. We walked together amongst the vibrators and sexy officer costumes until I picked out what I wanted. I spent $150!
I'm actually laughing out loud to the image of us casually strolling through the sex shop as she went into graphic detail about the various dildos.
Next time, I will for sure dissect each shop a little more vigorously.
xx,
Megan Kennedy